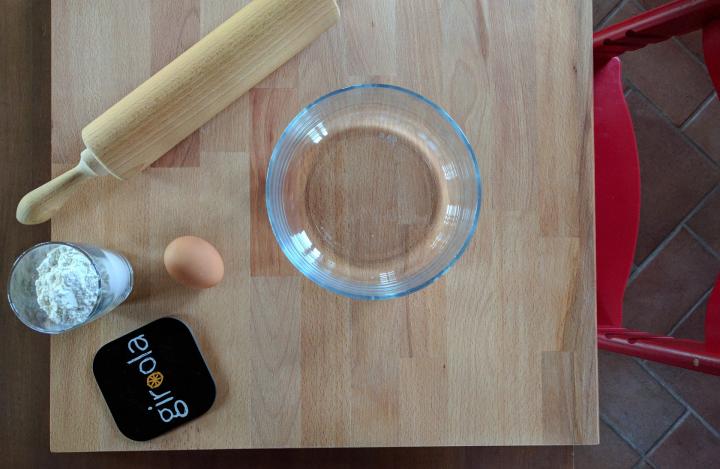 How to make pasta from scratch with 2 ingredients - video instructions
25 Oct 18
Pasta is our traditional recipe. Travelling through Italy you can find hundreds of different formats, plain or stuffed, with or without eggs, with white or durum wheat flour.
Piemonte has its own pasta traditions, the most famous are the 'tagliolini' and the tiny 'agnolotti del plin' (sort of small ravioli).
My family in particular has the cult of 'agnolotti' and I remember my grandfather controlling each of them to see if they were properly sealed after my mother and grandmother had finished making the several dozens that we needed for our family gatherings (the dozen is in fact the unit of measure of our agnolotti).
For me, homemade pasta is most of all something very easy and fast that I like to do when I do not have many people to feed, and I always use this incredibly simple recipe that my mother Cleri gave to me: for 1 person, just 100gr white flour and 1 egg. No water, it makes pasta sticky, and no salt, you can put it directly in the boiling water.
It is not a recipe for purists (the rolling pin is not the one they use in Emilia Romagna to get a real thin layer of pasta, this one is easier if you are not an expert), but it works really well and you can easily do it at home.
So, let's see how my friends Elena, Marco and Alessandro can make simple tagliatelle from scratch, with just 2 ingredients and a knife.