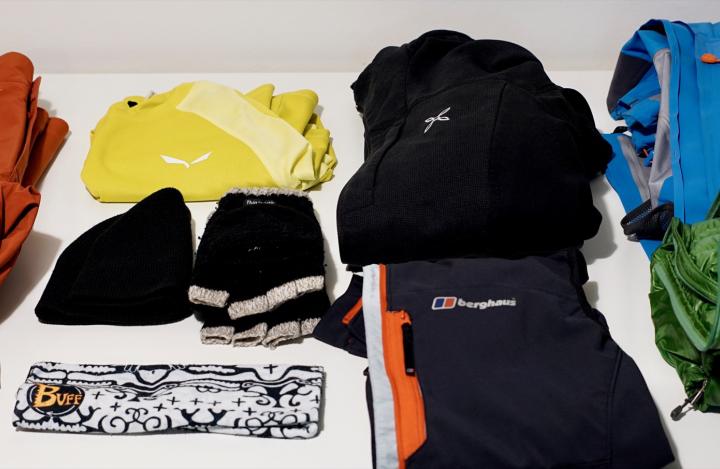 Which type of clothing should you choose for a hike? 4 helpful tips
19 Jan 20
If you are reading this article you have decided to take a walk in nature. Great idea!
And if you're reading this article you're wondering what clothing to choose. You're right, because this is an important decision that can help you make the most of this experience.
My name is Marco B, I am an Environmental excursion Guide, and here are my 4 tips to choose the best clothing for a hike:
1. To each excursion its suitable clothing
There is no single set of clothing to be used always, but you have to choose what to wear based on the type of tour we're going to face, its duration, the season and the weather conditions that we may encounter.
If we use too warm clothes the body will overheat, we will sweat and feel cold afterwards. On the contrary if we use instead clothing that does not sufficiently protect against low temperatures, wind and rain, the body will have to use a lot of energy to compensate for the loss of heat and we will tire a lot earlier and easier.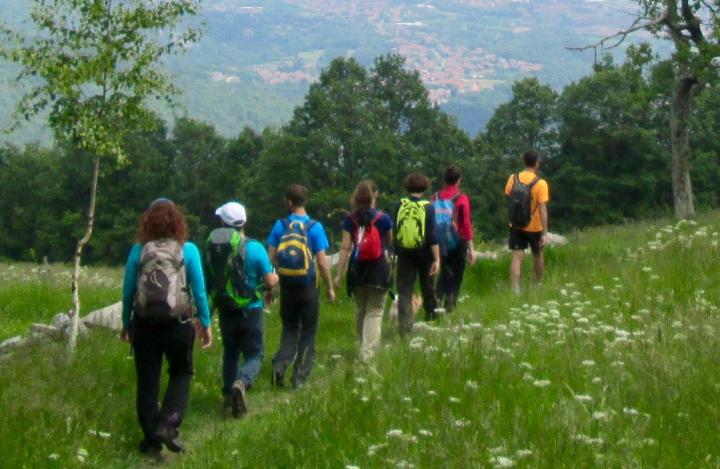 2 Dress in layers
We must then keep a certain balance in the selection of our clothing, for this reason, a good rule of thumb to keep in mind is the good old advice to dress in layers:
base layer 1): its function is to handle humidity. Whenever we do physical activity we sweat, both in warm weather and in the cold: it is therefore necessary to wear an item of clothing in direct contact with the skin that is breathable, able to eliminate sweat away and keep us as dry as possible.
2) intermediate layer: holds the heat produced by the body. Can consist of one or two items of clothing, such as a fleece jacket and a light down, depending on whether you are in a warmer or cooler season.
3) outer layer: this is the "shell", which is a technical jacket can protect us from wind, rain or snow. Is a fundamental part of the equipment because it allows you to isolate yourself from the elements and let the two layers beneath work at their best. In this case you should opt for good quality gear, technical, lightweight and compressible, usually a bit expensive in price, but this is an investment that you will make the most of during our tours.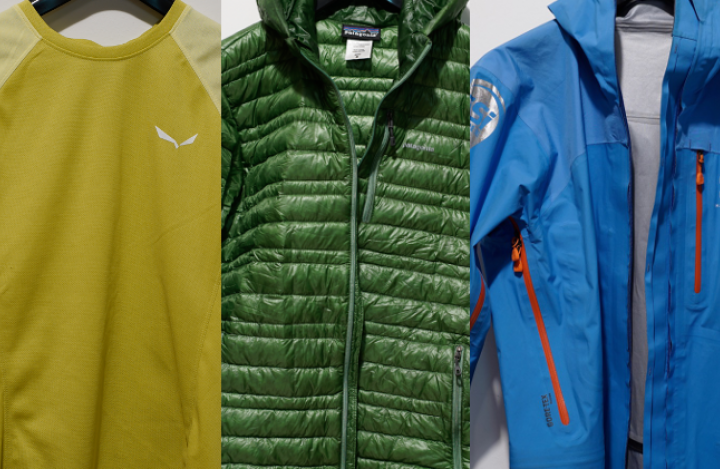 3. Choose trousers well
Regarding trousers it is better to opt for a pair that would be not too heavy, able to dry quickly and especially with elastic parts to facilitate movement and be comfortable.
Usually it is better to get a pair especially for the midseason and summer and a pair with a higher protection from the wind, rain and snow if you go on excursions in the winter or to go out in the rain.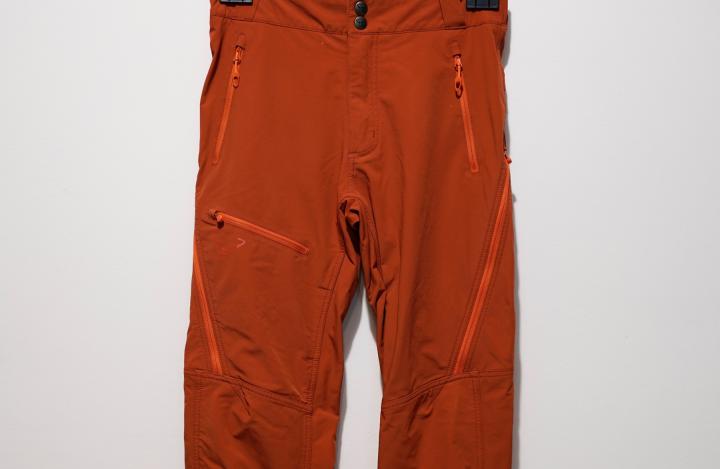 4. Don't forget the head and hands
Finally, don't forget the two parts of the body that are most exposed to cold and wind, namely the head and hands.
In winter it is good to always carry two pairs of gloves, lightweight and breathable ones and warmer and padded ones, plus a cap for your head and ears.
In any case, even in summer when walking on mountain trails, you should have in your rucksack a pair of gloves and a warm and breathable material bandana (also known as "buff"), perfect to be used as a headband or as a neck warmer.