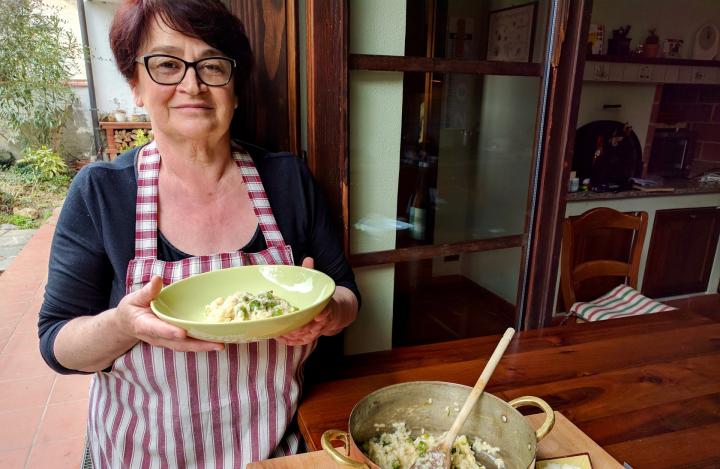 5 tips to cook a perfect risotto
08 Jun 17
Risotto is not easy, but when you eat a good one you will not forget it.
Here's 5 tips to cook a perfect risotto.
1. Toast rice in a browned onion bed
Super simple start: chopped onion, two tablespoons of italian extra-vergine olive oil, let the onion brown without burning, and then add rice.
Don't forget: high heat, Carnaroli rice, a handful for each person plus one at the end.
Let "toast" the rice and keep on stirring.Try touching the rice with you fingers: when it's hot, it's done.
This step is extremely important to preserve the rice grains in the whole process.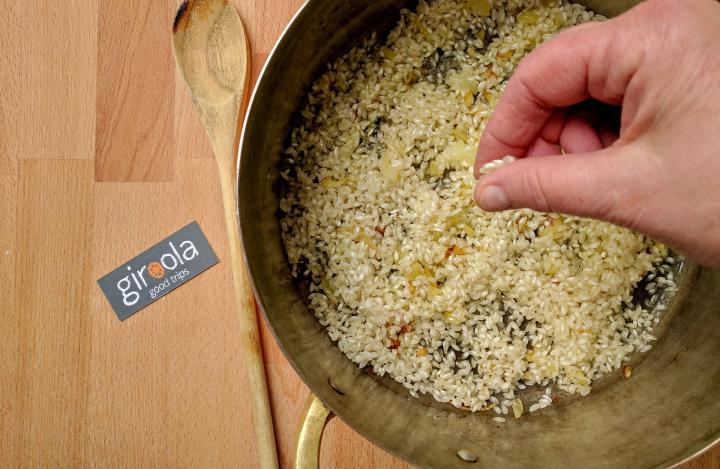 2. Simmer with good wine
When rice is properly toasted, it's time to add some wine.
Please, do not use low quality wine, or that bottle that you opened one week ago and that tastes like vinegar.
I use Erbaluce from Caluso because it's light, perfumed, and leaves an aromatic scent after evaporating without changing the taste of my risotto.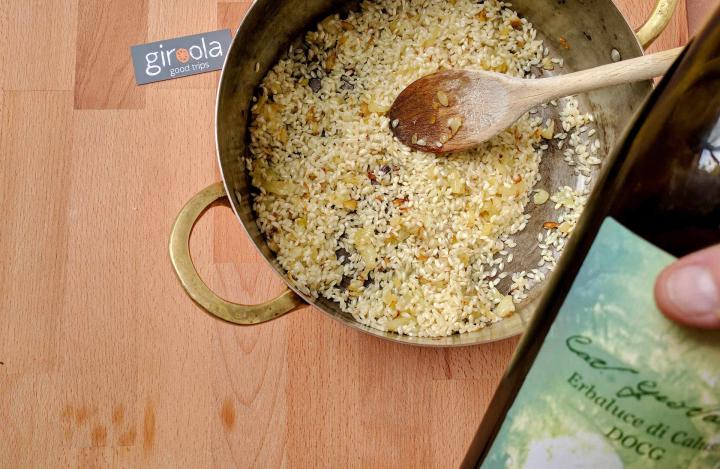 3. Make a light broth with vegetables
No bouillon cubes, no simple water.
Boil the leftovers from the vegetables you are using for the rice in water. Do not add salt. We will use this broth to make risotto.
You can add homemade bouillon mixture, if you like, or other vegetables, but if you keep il light it will not change the delicate taste of your risotto.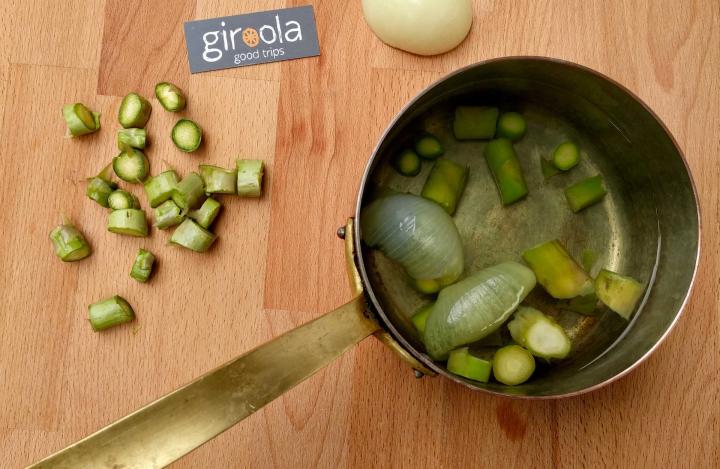 4. Use the "stick and divide" technique
Add the broth one ladle at a time, letting the rice absorbe it before pouring some more.
I call it the "stick and divide" technique: when the rice starts to stick to the casserole, it's time to add some more broth, and to divide the grains carefully with a wooden spoon, then let the rice absorbe the broth again. 
Repeat this process until rice is almost done, but the grains are still uncooked inside. We say "molto al dente".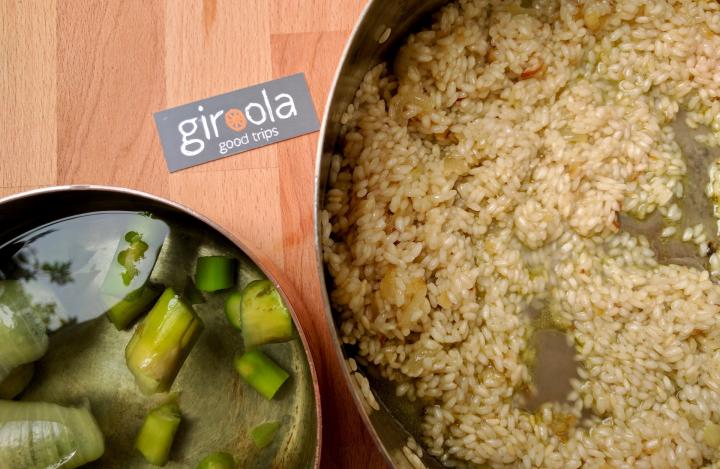 5. Turn off the heat, let it rest, stir well
Now it's super easy: turn off the heat, put some butter and Parmigiano (please do not use fake Parmesan), cover the casserole and let it rest, without stirring, for 3 minutes.
Then stir carefully with a wooden spoon, we call this "mantecare", and you will get a perfect risotto!