We call this home
All of our tours are in Piemonte, Valle d'Aosta, Liguria. Less famous than Tuscany, less crowded than Venice, this part of Italy has it all: sweet hills with geometric vineyards, green woods with thousands of kilometres of trails, lots of clean little lakes, as well as the Lake Maggiore, the biggest in Italy, a glimpse at the sea and most of all an incredible range of mountains, silent, strong and big that you can always see, like protectors, behind you.
It's a land of history, crossroad of romans and barbarians, pilgrims, armies and conquerors, it's home of the first capital city of Italy, Torino, of the industrial development of the country, of the 2nd Egyptian museum in the world, of the Slow Food movement and of the finest italian wines.
It's a place where you will more likely meet locals than crowds of tourists, a place worth to be, a place we call home. Explore it with us, our way.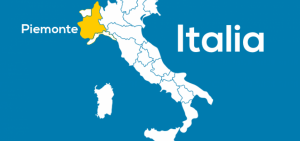 A weekend full of breathtaking views on the path of an ancient glacier
A full week of adventure, an authentic journey for true travellers
A whole week to experience an extraordinary natural world and beautiful unspoiled places
A day trip or a whole weekend, to strengthen the team or to reward the results
A day, or a week, sporty on a mountain bike, relaxing on a minibus, adrenaline filled on a motorcycle or all of these at once: our tailor made trips.
Sun 15 Jul 2018
Una giornata in ebike dal Lago di Candia al Lago di Viverone: il nostro coast to coast
La nostra idea di coast to coast da un lago all'altro, pedalando in mountain bike elettrica tra le colline dell'Anfiteatro Morenico e il Naviglio di Ivrea
8 places left
Mon 16 Jul 2018
A day by motorcycle to the Gran Paradiso National Park
Curves to no end up until the Nivolet peak
6 places left
Thu 19 Jul 2018
3 Day Langhe, Roero and Monferrato Minibus Tour
Enjoy nature, thermal baths, food and wine with a side of adventure
4 places left
Sun 22 Jul 2018
A day of hiking from Oropa to Biella, among marvellous landscapes and local delicacies
From the sanctuary to Biella, 17 km of downhill hike descending into the Oropa Valley among old tramways, the Burcina park and the tast of local products
only 2 places left!
Sun 22 Jul 2018
A day out with an e-bike in the Langhe region
A day out among the vineyards and hill paths, from Alba to Barolo, La Morra and the classic areas of the great wines
only 3 places left!
Sat 28 Jul 2018
Una giornata in ebike full suspended con un Maestro MTB dal Parco della Burcina al Santuario di Oropa
Discese divertenti e natura spettacolare, con una ebike full suspended e l'accompagnamento di un Maestro federale per chi vuole perfezionare la tecnica divertendosi.
6 places left
Sat 28 Jul 2018
Un weekend in Moto in fuoristrada tra la Valle Argentera e la Strada dell'Assietta
Due giorni interi di sterrati ad assaporare i gusti di montagna tra valli incontaminate e strade bianche, un approccio dolce all'off road
8 places left
Sun 29 Jul 2018
Una giornata in Moto off road sulla Strada dell'Assietta
Immersi nelle nuvole, una giornata sulla strada bianca tra Sestriere e Colle delle Finestre per avvicinarsi al mondo dell'off road
8 places left
Sun 29 Jul 2018
A day out with an e-bike in the Langhe region
A day out among the vineyards and hill paths, from Alba to Barolo, La Morra and the classic areas of the great wines
7 places left
Wed 1 Aug 2018
A day out by motorcycle just for girls
At the Orta Lake, in the Langhe or to the Gran Paradiso national park: 3 ideas for a day out on two wheels among other girls
6 places left
Thu 2 Aug 2018
A day at Lake Orta by Minibus
An enchanted Lake among the mountains of Piedmont, old fashioned beauty
8 places left