We call this home
All of our tours are in Piemonte, Valle d'Aosta, Liguria. Less famous than Tuscany, less crowded than Venice, this part of Italy has it all: sweet hills with geometric vineyards, green woods with thousands of kilometres of trails, lots of clean little lakes, as well as the Lake Maggiore, the biggest in Italy, a glimpse at the sea and most of all an incredible range of mountains, silent, strong and big that you can always see, like protectors, behind you.
It's a land of history, crossroad of romans and barbarians, pilgrims, armies and conquerors, it's home of the first capital city of Italy, Torino, of the industrial development of the country, of the 2nd Egyptian museum in the world, of the Slow Food movement and of the finest italian wines.
It's a place where you will more likely meet locals than crowds of tourists, a place worth to be, a place we call home. Explore it with us, our way.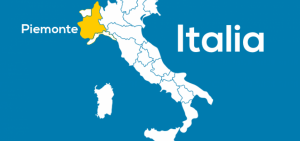 A weekend full of breathtaking views on the path of an ancient glacier
A full week of adventure, an authentic journey for true travellers
A whole week to experience an extraordinary natural world and beautiful unspoiled places
A day trip or a whole weekend, to strengthen the team or to reward the results
A day, or a week, sporty on a mountain bike, relaxing on a minibus, adrenaline filled on a motorcycle or all of these at once: our tailor made trips.
Mon 25 Jun 2018
A day by e-bike to the Candia Lake and the Morainic amphitheatre
By electric mountain bike on the trails around the lake, in the lands of the legendary Queen Ypa
6 places left
Mon 25 Jun 2018
A day out with an e-bike in the Langhe region
A day out among the vineyards and hill paths, from Alba to Barolo, La Morra and the classic areas of the great wines
4 places left
Fri 29 Jun 2018
3 jours de randonnée dans la haute Val Maira, circuit dans les Alpes-Maritimes à travers les forêts, les vallées et les villages de montagne
Un voyage à ne pas manquer pour les amateurs de trekking, dans un environnement sauvage et beau
only 2 places left!
Sat 30 Jun 2018
Un fantastico weekend di avventura in Alta Langa
Vivere emozioni ancestrali in una faggeta secolare, assaporare la cucina tradizionale delle terre di Fenoglio, camminare sull'antica via del sale e ritrovare se stessi nella natura
only 2 places left!
Sat 30 Jun 2018
Una giornata in ebike in Alta Langa: il Giro delle Cinque Torri
Meravigliosa escursione ciclo-turistica in mountain bike elettrica alla scoperta delle torri medievali della Langa Astigiana, tra panorami e tradizioni culinarie
only 2 places left!
Sun 1 Jul 2018
Una giornata di Corso di Tecnica e-MTB con un Maestro Federale sull'Anfiteatro Morenico
Teoria e pratica al Campo Scuola di Villareggia, e poi via a divertirci sui sentieri splendidi delle nostre colline: una giornata per migliorare la tecnica base con la mountain bike elettrica
8 places left
Sun 1 Jul 2018
Una giornata in ebike in un paradiso sorprendente di vigne e boschi selvaggi a due passi da Torino: Rocca Canavese
Al confine tra le Valli di Lanzo e il Canavese Occidentale, tra sentieri perfetti nel fitto del bosco, vecchie miniere, castelli longobardi, vigne curatissime e perfino un mulino olandese, a 35 km dal centro di Torino
6 places left
Sat 7 Jul 2018
Una giornata in ebike alle Rive Rosse tra i boschi e le colline del Biellese
40 km di vera mountain bike tra i vigneti ed i trails delle mitiche rive rosse, con il divertimento della pedalata assistita
8 places left
Sat 7 Jul 2018
A day of landscapes and tastings in the Langhe by Minibus
Discovering the Unesco world heritage hills, among vineyards and outstanding products
6 places left
Mon 9 Jul 2018
A day at Lake Orta by Minibus
An enchanted Lake among the mountains of Piedmont, old fashioned beauty
5 places left
Mon 9 Jul 2018
A day out with e-bikes in the Monferrato area
From Moncalvo to the Sacro Monte di Crea sanctuary, a fantastic location in the Cerrina Valley
6 places left