Land of noble wine, of wise peasants, of ancient poverty, of literature and strong flavors, the Langhe is a very popular destination, especially in the season that enhances its colors and aromas: autumn. 
We like authentic places, and the Langhe still are, if you know how to get beyond the tourist buses and the big cars of those who just pass by, buy stuff and leave.
For us the Langhe are the wine tastings in the authentic local cellars, the tables set without frills where you can eat an anchovies sandwich or two, the restaurateur that shows his robiola cheeses that mature in a can and are almost as old as his children. They are the curves that we have been doing for years by motorbike, the benches where together with our cyclists we sit down to rest, the wonderful streets without any traffic, the shortcuts in the vineyards, the geometric perfection of the united work of man and Nature, the moving taste of grappa that has been made for decades the same way. They are the wild mountain refuge in Alta Langa in the ancient beech forest, or the Castle of Grinzane arriving by bike, the lands of Fenoglio and Pavese, the colorful and easy-going Cappella del Barolo.
We suggest you to explore this wonderful area together, guided by folks who know where to go, staying open to meeting new people, staying curious and preparing to be amazed, just for a day or for a whole week of travel!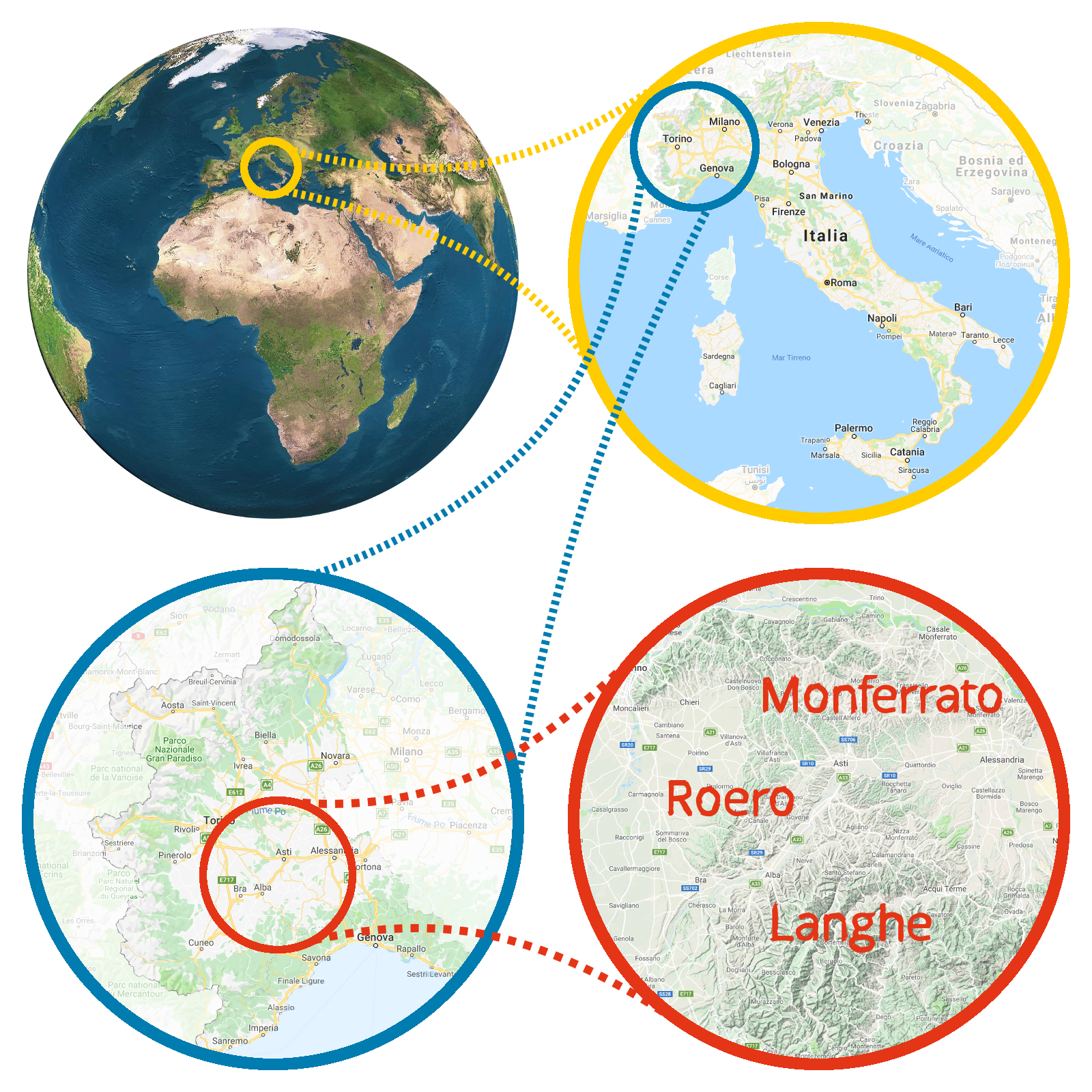 A day out among the vineyards and hill paths, from Alba to Barolo, La Morra and the classic areas of the great wines
Easy
In the lands of Barolo and Barbaresco, two days in mountain bike with pedal assistance amongst spectacular scenery and gastronomy
Easy
In the homeland of Cesare Pavese and world famous wines, stunning scenery and gastronomic discoveries between Canelli, Calosso, Cassinasco and Santo Stefano Belbo.
Easy
Two days of nature, good company and wonderful wine on the langhe hills of Neive, Barbaresco, Barolo and La Morra.
Easy
The hillside roads of the Langhe and Roero regions, a small group of travelers and a Vespa to enjoy the day in full freedom and in style!
An unmissable week on a motorcycle for those who want it all: mountains at Castelmagno, the hills of La Morra and Roccaverano, the scent of the sea in Liguria.
The taste of Piedmont's wine and food, curve after curve from Canelli to Roccaverano, from la Morra to Neive, from Moasca to Govone