A day out by Minibus at the Zegna Oasis
The mountains, the spectacular views, the suggestive Zegna panoramic route, a day of beauty and nature for everyone
The Zegna Oasis enhances a protected mountain area that stretches for about 100km2 in the Biella Alps. 
The project, the first example in Italy of environmental patronage, was started by the entrepreneur Ermenegildo Zegna, who also built the Panoramica Zegna road to bring economic development to this mountain and its people.
We will leave from Turin by Minibus and climb towards the mountain on the panoramic road to the Bocchetta di Margosio area for a first stop. Here, those of us who are into hiking to can stroll around, and those who prefer relaxation can drink something and sit on the benches to enjoy the view of Monte Rosa and just immerse themselves in the atmosphere of the Oasis.
With the Minibus we will then go to Bielmonte, where we can take the cable car (it's also possible to walk the way up, around 30 minutes and 130 meters of altitude gain) and go up to Monte Marca for lunch.
For the descent we can then take the cable car (the most adventurous can use the summer bobsleigh, the Rolba Run) or walk for about 30 minutes.
Our third stop will be at Bocchetto Sessera. Here we will enjoy more beautiful views on the mountains and also on the Po Valley. From here there is a possibility to take an easy and relaxing walk in the Bosco del Sorriso woods on marked trails (about 1 hour, only 50 m of positive difference) before returning, in the late afternoon, to Turin. 
A day of relaxation and great views, an easy way to get familiar with the mountains. We are waiting for you!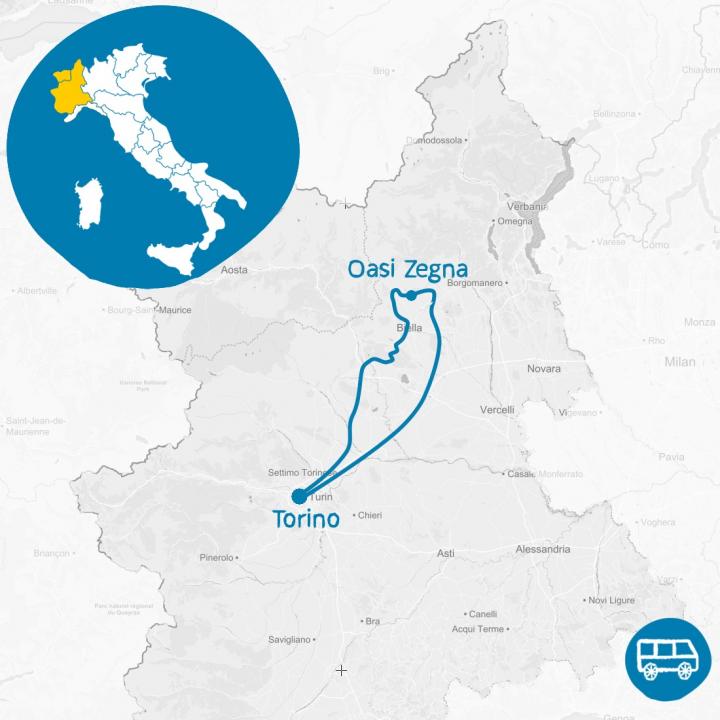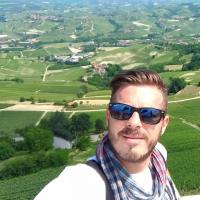 Alessandro
Alessandro is a sportsman and a team player: soccer, tennis, beach volley, baseball, basketball, even poker, if there is a game you'll find him there. Self-made guitarist, fearless snowboarder, his manners are sweet and his humour will charm you. The last to go to sleep, the first to wake up in the morning to take his dog for a walk and get ready, perfectly groomed. He drives smoothly and knows every road in our beautiful Piemonte.
Never without: a ball to play with
Favourite quote: "I can draw horses very well"
For our minibus tours we have chosen a Fiat Ducato, the most spacious in its category: it accommodates up to 8 passengers on individual seats (plus the driver) and guarantees to each traveler their personal space even at full load. We gave him a name, Megamind, and with Alessandro at the helm he will be a perfect traveling companion!
It features:
wifi available for travelers
a great sound system
individually adjustable air conditioning
adjustable rear single seats, padded armrests and 3-point seat belts
modular and flexible configuration
high roof so you can stand up inside
We also have a more agile and small Ford Tourneo (this is called Sciapaiar), it has 9 seats as well, spacious, brand new and with all the comforts of the Ducato.
In any case you will like our minibuses, guaranteed by Giroola.