Un fantastico weekend di avventura in Alta Langa
Tour per Tutti - Vivere emozioni ancestrali in una faggeta secolare, assaporare la cucina tradizionale delle terre di Fenoglio, camminare sull'antica via del sale e ritrovare se stessi nella natura
Questo viaggio è un'occasione unica per vivere a stretto contatto con l'ambiente naturale dell'Alta Langa: un fine settimana dedicato all'avventura con il Team Pachamama con base nel Rifugio "Bricco dei Faggi", situato nella faggeta secolare di San Ilario, nel comune di Castelletto Uzzone (CN) ad una altezza slm di 890 mt.
Arriveremo in Rifugio nel pomeriggio del sabato dove troveremo il team Pachamama pronto a farci immergere nei caratteri, nelle suggestioni e nelle alchimie degli ultimi boschi nativi. 
Un aperitivo in una faggeta secolare sarà il preludio della serata, che proseguirà con una cena della tradizione a lume di candela e si concluderà con una passeggiata notturna. 
La mattina, dopo la 'colazione di montagna', ci regalerà un trekking alla scoperta della terrazza naturale sulle Langhe cuneesi nel punto di incontro tra il mondo continentale e quello mediterraneo, ripercorrendo le  antiche vie del sale, con sullo sfondo l'imponenza del Castello di Prunetto.
Ripercorreremo parte del percorso della sera prima, e ci stupiremo nel 'vedere' con gli occhi quello che i nostri sensi hanno percepito nel buio.
Ci ritroveremo poi per il pranzo, momento di convivialità e di condivisione.
L'ultima parte della nostra avventura sarà dedicata alle connessioni con l'ambiente natural. Corpo e sensi saranno il motivo per essere 'qui ed ora': fuoco, acqua, terra, aria saranno i nostri codici interpretativi dell'ambiente. 
Un'esperienza unica, un weekend lontano dalla città e dal traffico, da condividere con un massimo di 8 viaggiatori e con l'eccezionale team Pachamama.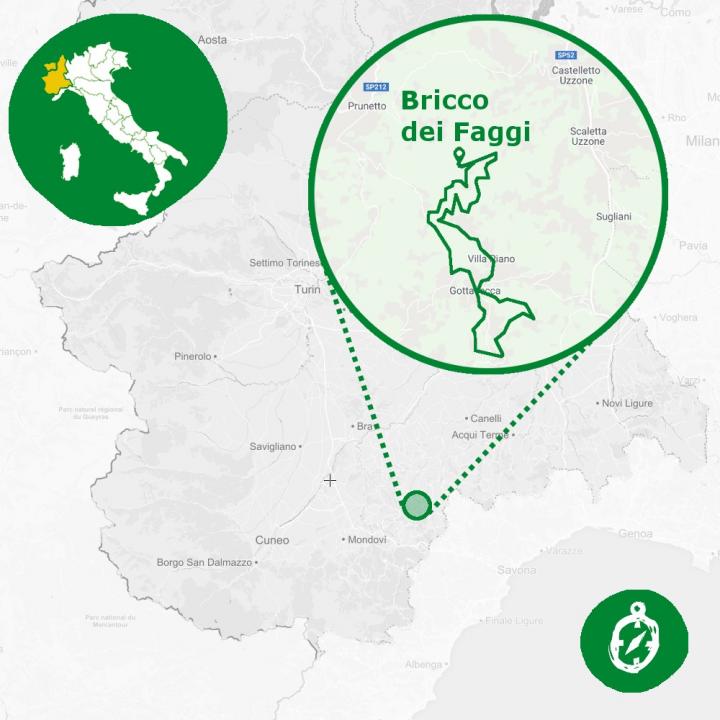 difficulty level:

Per tutti

Viaggi in cui sono presenti alcuni tratti a piedi insieme ad altre attività di scoperta della Natura. Adatti a tutti.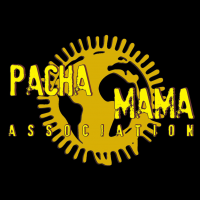 Il team Pachamama
PachaMama Association è composta da persone che amano la natura, il viaggio e l'outdoor. Persone accomunate dalla passione per la vita che sanno che vivere d'aria, acqua e terra significa conoscere l'ambiente e interpretare i suoi atteggiamenti,  le sue carezze, i suoi crudi sbalzi d'umore oltre che goderne l'infinita bellezza.
Promuovere il turismo responsabile come forma di tutela del territorio imparando ad entrare in contatto con la natura rispettandola è la filosofia di PachaMama Association: nata nei primi anni Duemila in Piemonte, tra i progetti realizzati si conta il recupero di strutture pubbliche inutilizzate trasformate in ostelli e centri di incontro per realizzare attività outdoor, canoa, trekking nei boschi, tree climbing, corsi di survival, yoga e meditazione nel bosco oltre ad incontri e laboratori didattici con le scuole.
PachaMama, che in lingua Quechua significa Madre Terra, propone attività legate ai temi della scoperta, della conoscenza, della gestione e della conservazione degli ecosistemi e degli elementi naturali, della biodiversità, della multiculturalità, del rapporto individuo-ambiente, temi che appartengono al ruolo dell'educazione ambientale oggi.
Tutela, rispetto e convivenza nell'Ambiente Naturale: l'alchimia PachaMama.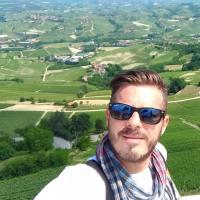 Alessandro
Alessandro è uno sportivo e un uomo di squadra: calcio, tennis, beach volley, baseball, perfino il poker, se c'è una partita lo troverete lì. Chitarrista autodidatta, snowboarder senza paura, i suoi modi sono gentili e il suo umorismo sottile. Molto apprezzato dai suoi viaggiatori, cura ogni minimo dettaglio. Guida dolcemente e conosce tutte le strade del nostro bellissimo Piemonte.
Mai senza: una palla per giocare
Citazione preferita: "Disegno cavalli molto bene"
Il costo di questo splendido weekend a contatto con la natura, di euro 199 per persona, comprende:
il trasporto da Torino (o Villareggia, Chivasso, Asti) sul nostro Minibus e l'accompagnamento per i due giorni da parte di un accompagnatore Giroola.
l'accoglienza del sabato pomeriggio, con aperitivo nell'antica faggeta
la cena a lume di candela con prodotti tipici
la passeggiata sotto la luna
il pernottamento in rifugio
la colazione della domenica mattina
il trekking di domenica mattina
il pranzo di domenica
l'attività a contatto con la Natura di domenica pomeriggio
Per informazioni e prenotazioni: [email protected] - tel. 370 3506333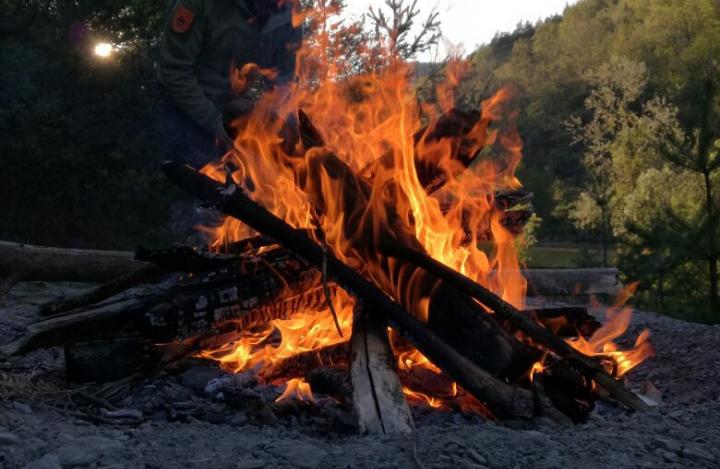 Il rifugio Bricco dei Faggi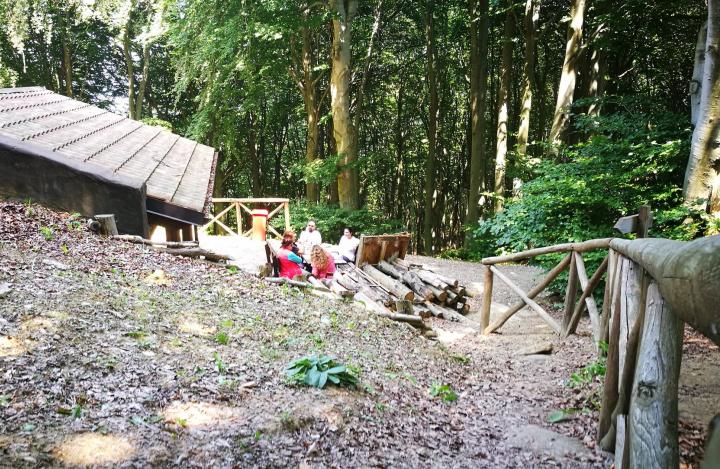 Il pernottamento sarà al Rifugio Bricco dei Faggi,  in una zona dell'Alta Langa fresca d'estate, a oltre 800 metri slm.
Il rifugio dispone di 24 posti letto, in camerate, a stretto contatto con la Natura, in un ambiente rustico ed autentico.
Aspettatevi dunque un'ospitalità semplice e genuina.
All our tours are directly made by us, Giroola Srl, via Amorosa 3, 10030 Villareggia (TO) (P.iva 11671600010, Scia 19022017-1520 Suap 9007)
During the tour you'll be covered by our Civil Responsibility Assurance (Reale Mutua Assicurazioni, via Corte d'Appello 1, 10122 Torino, nr.2007/03/2276452).  
We adhere to the Guarantee Fund (art.50 Dlgs 23.05.2011 n.79) which can be used by all travellers provided they have a contract in case of bankruptcy or insolvency for the refunding of the price paid. (Fondo Garanzia Viaggi Srl, via Nazionale 60, 00184 Roma, certificate n. A/146.1485/5/2017).
Booking Policy, from the General Terms and Condition for the Sale of Tour Packages:
3) RESERVATIONS
Acceptance of reservations by Giroola Srl is subject to availability. Reservations will be considered final following confirmation by Giroola Srl,  even via e-mail or fax, to the client.
Indications relative to the tour package not contained in the contract documents, brochures or other forms of written communication, will be supplied in time by Giroola Srl prior to the initial starting date in compliance with its duties as envisaged by Legislative . decree n. 79/2011.
4) PAYMENT
Upon booking, a registration fee and a deposit of 25% of the total amount is required. Full payment is due 30 days prior to departure. For reservations made within 30 days of departure, full payment is due upon booking. Lack of payment of the abovementioned sums on the dates established constitutes grounds for cancellation of reservations such as to determine, on the part of Giroola Srl, the right to terminate the contract.
5) TRANSFER OF CONTRACT
The client renouncing the contract may be substituted by another person provided that:
a) Giroola Srl be given written notice at least 4 weekdays prior to the date of departure, together with the necessary personal data of the transferee;
b) The transferee be able to satisfy all the conditions for the fruition of the service ( ex article 10 of Legislative decree n.111/95) and in particular the requisites relative to passports, visas, health certificates;
c) The transferee refund Giroola Srl for all expenses incurred for the transfer of the contract for the sum specified before the transfer.
Moreover, the transferor and the transferee are both accountable for the payment in full of the tour package price as well as for the sum as per item (c) of the present article.
As far as certain types of services are concerned, third party suppliers have the right to refuse the substitution of the transferee, even if effected within the time limit specified as per item (a) of the present article. Giroola Srl will therefore not be held responsible for the eventual non-acceptance of the substitution on behalf of third parties. This non-acceptance shall be notified in good time by Giroola Srl to the parties involved before departure.
6) WITHDRAWAL
In the event of withdrawing from the tour package contract, the client is, in any case, liable for the payment of the tour package price. If withdrawal takes place for reasons beyond those envisaged in article 7 of the present General Terms, the client shall pay, in compliance with ex article 1373, paragraph III, Italian Civil Code, cancellation penalties as specified below:
10% of the tour package price within 30 days prior to departure
30% of the tour package price from 29 to 18 days prior to departure
50% of the tour package price from 17 to 10 days prior to departure
75% of the tour package price from 9 to 3 weekdays prior to departure
100% of the tour package price beyond these terms.
7) WITHDRAWAL OF CLIENT WITHOUT PENALTY
The client may withdraw from the contract, without incurring any penalty, in the following circumstances:
a significant change of one or more elements of the contract which can be objectively considered as fundamental for the fruition of the tour package in its entirety and proposed by Giroola Srl.
after the conclusion of the contract itself but prior to departure and not accepted by the client.
In the abovementioned circumstances, the client is entitled to the following options:
the fruition of an alternative tour package, with no increase in price or with the restitution of the excess in price, if the second tour package costs less than the first;
the restitution of any sum corresponded as partial payment. Said restitution must be made within seven weekdays from receiving the request for reimbursement.
The client must communicate the decision (to accept the change or to withdraw) within two weekdays from receiving notice of the price increase or change. In the absence of specific notice within the said term, the proposal made by Giroola Srl will be considered accepted. The client who decides to withdraw from the contract before departure for circumstances beyond those listed above shall pay, after deducting the account paid as per article 4, the penalty indicated in article 6.
8) TOUR VARIATIONS
Variations to the tour, requested by the client, after the confirmation of booking, could involve processing expenses for Giroola Srl and at times penalties charged by suppliers. If so, the customer will be charged. Partial withdrawal of some of the travellers under the same contract and the resulting decrease in number of tour members is to be considered partial cancellation and is consequently regulated as stated in article 6.
As specified in our General Conditions of Sale of tourist packages, when you travel with Giroola you are covered by our Civil Liability Insurance. For all that could happen and that was due to our negligence or error, we have signed a policy (Reale Mutua Assicurazioni, nr.2007 / 03/2276452).
There are other insurance policies that we recommend and for which we have chosen to work with Allianz Global Assistance, whose Globy range seems to us to be the most suitable for our travelers:
TRAVEL CANCELLATION - Our 8-person trips are often full months before the date of travel, and even if our cancellation policy is actually much more flexible than expressed in our Booking Policy (our travelers can attest to this, we are very available to move the trip in case of unexpected even the last minute), where other facilities are involved (hotels, rentals, etc) some expenses are not really refundable, and therefore a good trip cancellation insurance becomes a valuable ally. 
HEALTH and ASSISTANCE
We at Giroola are an agency of the Globy network of Allianz Global Assistance, and we can therefore provide you with all the information, make estimates and issue the policies directly with the booking.
For any information our Paola is at your disposal at the phone number +39 370 3506333, at the address [email protected] or in the chat directly on this page.
Reviews
4
Very pleasant weekend.
Given that I expected, and would have preferred, something more challenging. But it was a pleasant WE, thanks to the welcome and the nice company. We have been pampered since our arrival with delicious fresh lemonade. Then a great and more than abundant dinner. Herbal tea and chinato wine for a good night and awakening with homemade jams and tarts for breakfast. To finish off with excellent lunch on the farm. Thank you all: Elena di Giroola, nice, intelligent and ... excellent driver! Our highly trained guides, Davide and Fabio. The cook Mariuccia boasting (blessed you) similarities with Carolina of Monaco and Romy Schneider! Congratulations guys, good, keep it up. (automatic translation by Google)