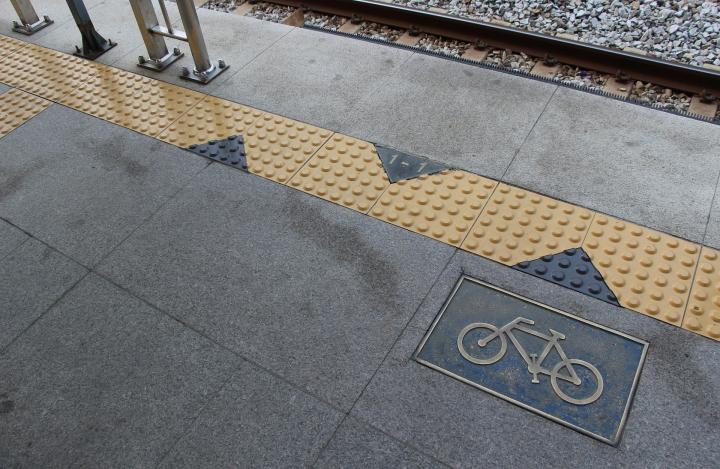 How to reach Torino with your own bike. Or not.
11 Apr 17
Getting to Torino with your own bike, excluding travelling by car with a bike rack and using instead public transport, is not a piece of cake. Let's have a look at the possibilities:
1. By Plane
It's possible to travel with your bike by plane, even if it's a bit tricky. Every carrier has its own rules, and you will generally need to dismantle the bag and to put it into a bag, or a cardboard bike box, or a hard case. 
You also have to face possible damage due to customs, that have the right to open the bag or the box to control, or to spray the wheels with chemicals against diseases (ex.foot and mouth).
Fares vary from nothing (the bike is considered a piece of luggage, but then you have to consider the maximum weight of luggage in your ticket fare) to a couple hundred euros.
If you are motivated enough, though, you can travel with your faithful bike and nothing will stop you. 
2. By Train
Italian railways apply severe restrictions to the transport of a bike. Here's the rules:
You can carry a foldable bike, in a suitable bag (80 x 110 x 40 cm), on any train and you can keep it with you like any other piece of luggage.
You can travel with your bike provided it is not more than 2 metres long, if you paid and validated the bike ticket before taking the train. Unfortunately, this kind of transportation is never allowed on medium and long distance trains operated by Trenitalia (Frecciarossa, Frecciargento, Frecciabianca, Intercity and Intercity night), and it's not possible on any Italo train.
If you travel with some friends, and you are a group of more than 9 people, you need a specific authorisation of the Regional Office, 7 days before departure, or you will not to able to take the train with your bicycles. In any case, the staff can refuse access to bicycles in case of crowded train.
3. By Bike
If you are considering to arrive directly by bike to Torino, that's again quite difficult.
Avoiding busy roads with cars and trucks, we have to say that cycle paths are not common in the region, even if things are finally changing and the situation is improving.
The biggest news is the VenTo Project, that should be ready by 2018.
http://www.progetto.vento.polimi.it/
http://www.trekking.it/reportage/pista-ciclabile-vento-venezia-torino-po.html
http://www.trekking.it/news/sistema-ciclovie-nazionali.html
Then there is a new project for a cycling path along the 85km of the Cavour channel, linking Torino and Milano.
http://www.lastampa.it/2017/01/29/edizioni/vercelli/il-canale-cavour-avr-la-sua-ciclovia-per-il-turismo-slow-KUu7ORjK5cCdVKBAY5wUaP/pagina.html
An experimental path along this way has already been completed to show advantages to citizens and administrations: 
http://www.bikeitalia.it/2016/05/25/explorando-da-milano-a-torino-in-bici-lungo-il-canale-cavour/
So, waiting for these amazing cycling routes to be ready, a good possibility is to rent a bike directly here.
If you want to explore the city, there is TO-BIKE, with 116 bike sharing stations (daily or weekly fee, no rental fee under 30 minutes of use) it's certainly the easiest and cheapest solution.